Indominus85
Embryo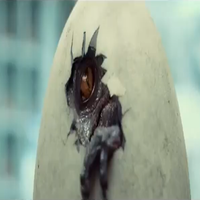 Posts

: 1


Points

: 86


Reputation

: 0


Join date

: 2019-10-31


Subject: Jurassic World: Indominus Rex Paddock Set: Then & Now in 2019 Thu Oct 31, 2019 3:04 pm

---

Hello Everyone,

Wanted to post this cool video of the current state of the Jurassic World Indominus Rex paddock set:

Still looking good, 5 years after filming!!  

 

 Some things have changed...the entrance says "Jurassic World" and they've hung a pterodactyl.  The trees and foliage aren't as thick as the movie.  The control room has lost the monitors & tablets.  Overall though...they could redress it and film again if they wanted to.  Where is it?  It's located in Oahu @ the Kualoa Ranch.
Dead2009
Administrator





Posts

: 2119


Points

: 4731


Reputation

: 38


Join date

: 2016-06-07


Location

: Maryland


Subject: Re: Jurassic World: Indominus Rex Paddock Set: Then & Now in 2019 Mon Nov 04, 2019 11:14 am

---

Well I mean they would remove the tablets and monitors because anyone can easily attempt to break in and steal them lol.

_______________

Last Movie Watched: Batman vs Superman: Dawn of Justice (2016).
Last TV Show Watched: LEGO Jurassic World: Legend of Isla Nublar (S1:E1).
Last Video Game Played: Teenage Mutant Ninja Turtles (Gamecube).
http://bloggerofthedead.blogspot.com/​