Deinonychus
Embryo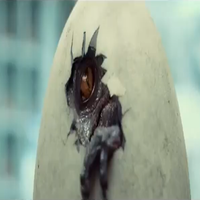 Posts

: 6


Points

: 1089


Reputation

: 1


Join date

: 2017-02-10


Location

: Wichita, Kansas, USA


Subject: Deinonychus (deinonychus_empire) From JPLegacy Fri Feb 10, 2017 10:14 pm

---

Hey everyone! I don't know who all will remember me, my activity on the late JPLegacy forums waned a few years ago, so 2013-onward members probably don't know who I am. I actually just today discovered the fate of JPLegacy, so it's nice to see this place where I can stay connected with everybody. I don't know how active I'll be, but I'll pop in every now and again!
SmugTheFab
Dilophosaurus





Posts

: 375


Points

: 1727


Reputation

: 15


Join date

: 2016-06-09


Location

: In my den, rubbing my hands together and laughing maniacally.


Subject: Re: Deinonychus (deinonychus_empire) From JPLegacy Sat Feb 11, 2017 2:15 am

---

Hiya, I don't think we've ever met, but it's good to see you anyway. ^.^

_______________

Are you interested in a text-based Jurassic World: Fallen Kingdom roleplay centered on Isla Nublar? Vote here!

Open, says smug: