deinocoop
Embryo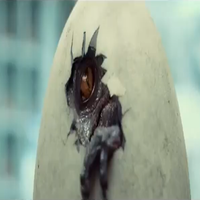 Posts

: 46


Points

: 1609


Reputation

: 1


Join date

: 2016-07-14

Subject: How would you write it? The Lost World Jurassic Park Mon Jun 19, 2017 3:09 pm

---

In case you are tempted to ask, I hereby take inspiration from the General Jurassic Movie discussions, the "everybody hates TLW" myth, & another post that I found on this site that invited members to rewrite JW as if they were writing the story.

The aim of this discussion is almost too simple, & might have some plot similarities: pretend to be writing an already existing movie/TV show that at least looks to have critical problems, & brainstorm some ways in which to fix this project.

Use the following template...

Logline (3-5 sentences)
Setting (2-4 sentences describing & explaining why these choices sound good on paper)

& the following description method for any given characters

Insert Name
Backstory, objective & problem (2-3 sentences per category)

(Note: should something about your ideas come up that's too scary, needs a pinch of humor or doesn't make sense, add lib to solve such problems. Ex: Pteranodons attacking characters to get their fish)

(TV static) edit: if it helps you to add pictures to provide visual clues for your brainstorm, draw some pictures & post 'me up.

You also get extra points if you want to borrow some content from specific books, just as long as you remember to recite them (Title, Writer, Publisher, year of publishing)

Alternatively, if you think the project is ok the way it is, no biggy, you can leave it that way.

Happy brainstorming.

#TRexSpinorematch
Ankylosaurus





Posts

: 434


Points

: 1715


Reputation

: 24


Join date

: 2017-05-28

Subject: Re: How would you write it? The Lost World Jurassic Park Wed Jun 21, 2017 12:53 am

---

I am with the no changes group. I love it the way it is. As a kid the only thing that I could not understand was why Dr. Grant was not in The Lost World but as an adult the only think that I would add is maybe a little more sauropod action but that´s about it.


_______________
Link to the T Rex Spinosaurus rematch in Jurassic World 3 petition that Colin Trevorrow noted. We hope everyone joins and help us share it.

https://www.facebook.com/Petition-to-have-a-T-Rex-Spinosaurus-rematch-in-Jurassic-World-2-194141920665797/
FoxHound4690
Embryo






Posts

: 38


Points

: 1276


Reputation

: 0


Join date

: 2017-06-21


Location

: New South Wales, Australia

Subject: Re: How would you write it? The Lost World Jurassic Park Thu Jun 22, 2017 8:19 am

---

Well, in the first movie, Isla Nublar doesn't get Nuked at the end like it does in the book, so for all intensive purposes we can say in this instance Isla Nublar is still alive and still has lots of Dino's still on it. (My plot does not follow the first films events by four years, but starts up only one week after the events of the first film.

I've been putting some thought into this and my plot would be as follows:

One week after the events of Jurassic Park, a radio signal is picked up on mainland costa rica by authorities. They search the co-ordinates of the general area that the signal is coming from and quickly conclude that it's coming from Isla Nublar. This isn't just an ordinary signal though, this is a distress beacon. John Hammond is quickly contacted regarding this matter and in turn gets in contact with Henry Wu. Wu has spent the last week worried sick about his brother, who also happened to be working on Islar Nublar. But Henry's brother (let's name him Peter), was not a lab scientist like Henry.

Peter was one of the islands main Architects. Peter had designed the Visitors centre, the guests lodge and the utility sheds located around the island.
for the last three months prior to the events of Jurassic Park, Peter had been working tirelessly on one of Jurassic Parks most difficult projects, a new attraction called The Lost World. The lost world was not a Site-B or a second island where they bred dinosaurs... The Lost World was an attraction that was built underground underneath the visitor centre on Isla Nublar that was basically an enourmous square cube full of exotic plants, the air down here was limited and very humid and the ceiling was an immitation sky to give the illusion of walking through a real pre-historic jungle.

Peter and several of his co-workers become trapped inside The Lost World after the Park lost power during the events of the first film, shutting off the only Elevator to take them up to ground level. The elevator did not have power come back on after Ellie reset the main switch because it has to be done from a seperate console inside the visitors centre. They had spent the last week living off what little food they had left but time is quickly running out, If they don't get rescued in 48 hours, what little oxygen they have left will run out, and they will suffocate and die.

John Hammond can no longer handle Wu's endless phone calls regarding his brother, so Hammond gets in contact with everyone he possibly can. The costa rican government organises a military operation to head to Isla Nublar and recover the remaining survivors... I have more that I will post in this thread soon....

CT-1138
Jurassic Mainframe News Team






Posts

: 1007


Points

: 4481


Reputation

: 70


Join date

: 2012-04-06


Location

: Chicago

Subject: Re: How would you write it? The Lost World Jurassic Park Wed Jun 28, 2017 8:05 pm

---

It would play out more like the final movie, but I wouldn't have left any of the deleted scenes cut. However, I would have changed the final ending to the original script's with the extended Worker Village chase.

_______________

SOMETHING HAS SURVIVED
Sponsored content
Subject: Re: How would you write it? The Lost World Jurassic Park

---