deinocoop
Embryo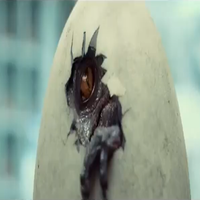 Posts

: 46


Points

: 1613


Reputation

: 1


Join date

: 2016-07-14

Subject: Mainland possibility Fri Dec 29, 2017 7:21 pm

---

With all of this commotion about JW: FK roaming about, I figured this would be a good conjecture to put into the thought process:

If the JP franchise already took place on the mainland instead of the traditional muerte archipelagos, how would that change the shape of the saga? & how bad would this hurt the franchise?

I had this crazy thought sown together that if the franchise took place on the mainland, the conjecture of dinosaurs taking over the world is more absolute, adding to the theme of questioning man's ability to control today's ecosystems.

Then again, these are just m thoughts. What does everyone else think?
Saurillian
Jurassic Mainframe News Team






Posts

: 109


Points

: 1292


Reputation

: 8


Join date

: 2017-11-25


Location

: Illinois

Subject: Re: Mainland possibility Fri Dec 29, 2017 10:31 pm

---

I honestly think it doesn't matter to me if it stays on islands or goes to the mainland. The books were great and they talked about dinosaurs on the mainland all over the place in both books. I wouldn't really bat an eye at the franchise heading that way. As for whether or not it would change the saga if it already took place there, of course it would change it. Would it make it better or worse, eh. As long as it is a remote, isolated location that these events take place, it doesn't matter. An island is just an easy choice, hence why Crichton set it there in the book which led to Spielberg setting it there in the movies.

_______________

"Don't go into the long grass!" - Ajay

"She doesn't even have a Sega! She's such a troglodyte!" - Kelly
deinocoop
Embryo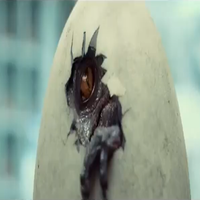 Posts

: 46


Points

: 1613


Reputation

: 1


Join date

: 2016-07-14

Subject: Re: Mainland possibility Fri Dec 29, 2017 10:58 pm

---

Thanks for the 1st tips, Saurillian. My next question is how exactly the saga would change if it was already on the mainland, in your opinion. + what kinds of isolated locations could the saga choose from should Islands be out of the question.
Sickle_Claw
Veteran





Posts

: 1491


Points

: 4946


Reputation

: 36


Join date

: 2012-04-07

Subject: Re: Mainland possibility Fri Dec 29, 2017 11:24 pm

---

Yeah in the latest FK news article they already confirmed as much that the next movie will have a mainland component with the dinosaurs...

And Island as Crichton picked it was to contain the action in a sense...if you want a mainland dinosaur novel, I suggest go read the original 'Carnosaur' novel.


_______________
Read my Story Jurassic Park: Chaos Theory!
Saurillian
Jurassic Mainframe News Team






Posts

: 109


Points

: 1292


Reputation

: 8


Join date

: 2017-11-25


Location

: Illinois

Subject: Re: Mainland possibility Sun Dec 31, 2017 11:55 am

---

@deinocoop wrote:

Thanks for the 1st tips, Saurillian. My next question is how exactly the saga would change if it was already on the mainland, in your opinion. + what kinds of isolated locations could the saga choose from should Islands be out of the question.

There are many places to choose from. You could pick a large jungle valley surrounded by mountains and just wall off the smaller valleys between the mountains surrounding the area. Locations like these exist in the Dominican Republic, Costa Rica, Ecuador, Venezuela, Indonesia, Laos, you name it. That's just if you want to stick with a jungle setting. You could also go for a smaller desert basin and just build up the outer rim a bit so the animals can't get out easily. There are plenty of those in the Australian outback, or the Kalahari. Honestly, there are almost too many paths the franchise could go down to really make a proper prediction. The question, how exactly would the saga change if it was already on the mainland, is too broad. I've done plenty of story writing and I can tell you, the setting is CRUCIAL to the story. Everything about how the story flows and how characters interact depends on the layout of its setting. I think that's why the community has such an obsession with making maps of Nublar and Sorna.

_______________

"Don't go into the long grass!" - Ajay

"She doesn't even have a Sega! She's such a troglodyte!" - Kelly
Sponsored content
Subject: Re: Mainland possibility

---