Angelo2036
Embryo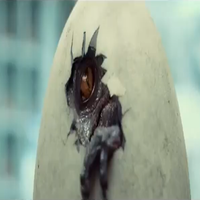 Posts

: 3


Points

: 1480


Reputation

: 0


Join date

: 2016-10-14

Subject: Original Jurassic Park 2 story Mon May 21, 2018 6:48 pm

---

Hey folks,

Just wanted to throw this question out there. Do we have an idea of what Steven Spielberg and Co were thinking of for a story to follow-up Jurassic Park before Michael Crichton wrote Lost World?

I've always wondered where the second film would have taken the story if it lacked Crichton's second novel as inspiration. Thoughts?
CT-1138
Jurassic Mainframe News Team






Posts

: 1007


Points

: 4489


Reputation

: 70


Join date

: 2012-04-06


Location

: Chicago

Subject: Re: Original Jurassic Park 2 story Mon May 21, 2018 8:14 pm

---

From the interviews I've seen, Spielberg always wanted to do something with the cryocan. It's why he had the lingering shot of it getting covered in mud. A recurring comment from him was that the can was sitting there, waiting to rear 8 ugly heads. That's about the extent of my knowledge on that.

There was also meant to be an animated series that would have been the spiritual sequel to the movie. These were especially popular in the '90s with such "TAS" as Batman, Godzilla, and MIB. It made it to concept, but Spielberg turned it down because he wanted Crichton to write the sequel book. Spielberg and Crichton agreed on the premise of "hunters vs gatherers" and each went off to work on their own version of that concept. This is why the film is so different from the novel.

_______________

SOMETHING HAS SURVIVED