The Malone Society
Parasaurolophus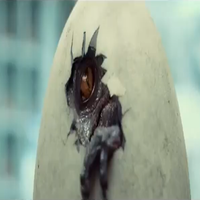 Posts

: 285


Points

: 1278


Reputation

: 0


Join date

: 2018-02-22

Subject: Re: The Lost World, Jurassic Park 3 and Sorna's treatment by Jurassic World Tue Jun 30, 2020 1:27 am

---

As for my thoughts on how The Lost World, Jurassic Park III, and Sorna have been treated by Jurassic World and Fallen Kingdom... it's fine. I would have personally loved more references to those films and Site, but I still like what we got from the viral marketing.

From how I see it, the Jurassic World series is a soft reboot. Jurassic Park III came out fourteen years before it. So while not retconning the other sequels from continuity, Jurassic World was going to be seen by a new generation of fans. Many of which have not seen the other sequels. So I can understand the decision to not reference the sequels and Sorna as much as they could have, since they were appealing to a new audience as well as an old one.

I'm not too upset with the lack of references to the sequels and the Isla Sorna. While I would have liked them, they don't impact my enjoyment of the Jurassic World movies that much in the grand scheme of things.
#TRexSpinorematch
Ankylosaurus





Posts

: 434


Points

: 1719


Reputation

: 24


Join date

: 2017-05-28

Subject: Re: The Lost World, Jurassic Park 3 and Sorna's treatment by Jurassic World Sat Aug 01, 2020 4:59 pm

---

@The Malone Society wrote:


From how I see it, the Jurassic World series is a soft reboot. Jurassic Park III came out fourteen years before it. So while not retconning the other sequels from continuity, Jurassic World was going to be seen by a new generation of fans. Many of which have not seen the other sequels. So I can understand the decision to not reference the sequels and Sorna as much as they could have, since they were appealing to a new audience as well as an old one.

It was understandable to not reference TLW, JP3 and Sorna in Jurassic World since it was the first major thing Jurassic in 14 years and during that time many youtubers and news articles kept saying both sequels were equally hated (Wich only one truly is) so it is logical that they wanted to play it very safe but once Jurassic World made a ton of money (even it was heavily criticized by many in both the casual public and hardocre fans) there were no reasons to play it that safe again with Fallen Kingdom.

If anything one of the main criticisms of Jurassic World was the fact that it glossed over TLW and JP3 like nothing. After JW many many people in both the general public and hardcore fans were like "Wait...what happened to the other island?" while others were like "Why just have Rexy smash the Spino skeleton instead of a direct fight with the real thing?" and so on... Doing so yet again with Fallen Kingdom not only highlighted one of the main criticisms of JW but it also highlighted the fact that ignoring TLW, JP3 and Sorna can be an unpopular move with both the hardcore fanbase and the general public. Hopefully Dominion will change that but I am not optimistic since they have every character back...Except those from TLW and JP3....


_______________
Link to the T Rex Spinosaurus rematch in Jurassic World 3 petition that Colin Trevorrow noted. We hope everyone joins and help us share it.

https://www.facebook.com/Petition-to-have-a-T-Rex-Spinosaurus-rematch-in-Jurassic-World-2-194141920665797/