Trexbreakout
Embryo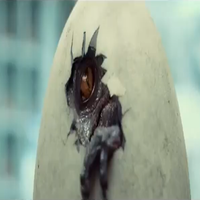 Posts

: 36


Points

: 599


Reputation

: 0


Join date

: 2016-06-09


Subject: The T Rex roar Fri Nov 11, 2016 4:46 am

---

Just watching TLW on tv here in australia, and one thing I love is the sound of the T Rex roar in the distance when they are in the high hide. The way that is done in the distance and the quality of the sound sends shivers down your spine. Obviously it sounds even more incredible in the first film when the rex is attacking the cars and in her last scene. Anyone else hope that they bring that almighty roar back for JW2? It didnt happen in JP3 (male perhaps) and it didnt happen in JW, but the rex was an old girl so I understand she doesnt have the power she used to.
BarrytheOnyx
Veteran





Posts

: 985


Points

: 1616


Reputation

: 43


Join date

: 2016-06-17


Age

: 25


Location

: Stratford Upon Avon, England


Subject: Re: The T Rex roar Fri Nov 11, 2016 5:30 am

---

I totally agree, man! The way the T. rex is first introduced into the plot of TLW is actually my favourite intro in the franchise; with the loud, distant, distinctly angry roar in the distance, followed by the impact tremors, frightened birds and rustling trees beneath the high hide was the perfect build up to the T. rex reveal. It felt like if I had gone back in time to Late Cretaceous Montana.

Even though I accept that Rexy was an old dino by the time JW came out, I do wish she had given a stronger, mightier roar upon reclaiming the island. As for the sequel, I hope that the film introduces a young male Rex that's as vicious as the T. rex parents in TLW. I think Rexy is the only T. rex that should really be allowed to be a "hero", since she has been built up over the years as this larger than life presence with saving the humans in the visitor's center and battling the Indominus, and that's the limit.
Minmi
Compsognathus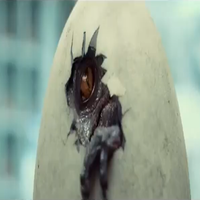 Posts

: 108


Points

: 507


Reputation

: 2


Join date

: 2017-01-16


Location

: Waterfall City, Dinotopia


Subject: Re: The T Rex roar Sat Jan 21, 2017 12:39 am

---

This may seem strange, but there are some scientists who think T-Rex was incapable of producing the iconic roars that we hear in the movies. Of course, I doubt we'll ever really know what T-Rex actually sounded like.
BoulderFaceplant
Hatchling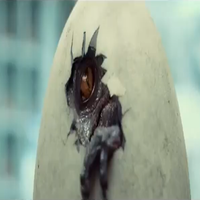 Posts

: 96


Points

: 454


Reputation

: 14


Join date

: 2017-01-16


Subject: Re: The T Rex roar Sat Jan 21, 2017 2:20 am

---

There was literally no excuse not to use that roar in the movie. She does use it when she's knocked down, but it's really understated. And if she's capable of that all-out assault at the end of the movie, she ought to be able to roar properly. Maybe the sound designer thought it was overused.
Tyrant Lizard
Moderator





Posts

: 658


Points

: 1313


Reputation

: 53


Join date

: 2016-06-07


Age

: 28


Location

: Over there


Subject: Re: The T Rex roar Sat Jan 21, 2017 2:44 pm

---

One of my biggest gripes with JW is that it really didn't bring back "the" roar from the first two films. I mean, Rexy still sounded like a JP T. Rex, but we never once heard her main roar in its full glory. The last scene of the film would have been so much cooler had she made that roar as she was standing on the helipad.

Hopefully it makes its glorious return for JW2.

_______________

Jurassic World: Fallen Kingdom- June 22nd, 2018
Sponsored content

Subject: Re: The T Rex roar

---