BoulderFaceplant
Ceratosaurus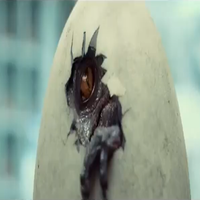 Posts

: 195


Points

: 1604


Reputation

: 23


Join date

: 2017-01-16

Subject: Post your LEGO Jurassic World Custom Character Codes here! Tue Jan 17, 2017 8:27 am

---

As you may have noticed, LEGO Jurassic World has a character creator, complete with a universal code for consoles that lets you effectively share your creations. I've made a couple, so I thought I'd share them!

Lara Croft:
Character J (important for the voice)
Hair: Cheryl Logan
Face: Amanda Kirby (Dinner)
Torso: Claire Dearing (Survivor)
Waist: Roland Tembo
Legs: Roland Tembo
Arms: Lex Murphy
Class: Adventurer
Code: BLBHBCVBGCCjCcCL

Male Tyrannosaurus Rex
Code: GAA ACA CAT TGA GTC GGA GAC

TLW Velociraptor
CCC ACA CAT TCG CCG GTC GAC

Movie-Accurate Dilophosaurus
AAA CCT GGA TGA GAA CAC GAC

Movie-Accurate Pachycephalosaurus
GGT CCT CAC GGT TCC TGG GAC

Trump (Slot E)
pBSBCvCQCrCVCN
Specialty: Supervisor

Vladimir Putin (Slot G)
BTBKBLCFBvBwBJ
Specialty: Technician

Regina (Dino Crisis) (Slot D)
ZMBGBChCGCCqBdBG



Last edited by BoulderFaceplant on Wed Jan 18, 2017 6:13 am; edited 5 times in total
Dead2009
Administrator





Posts

: 2264


Points

: 5252


Reputation

: 43


Join date

: 2016-06-07


Location

: Maryland

Subject: Re: Post your LEGO Jurassic World Custom Character Codes here! Tue Jan 17, 2017 5:53 pm

---

Hmm, Ill have to check out the movie accurate ones whenever i get back on the game.

_______________

Last Movie Watched: Jaws 3-D (1983).

Last TV Show Watched: Sonic Boom (S2:E1).
Last Video Game Played: Knack II (PS4).

sdp
Hatchling





Posts

: 72


Points

: 1529


Reputation

: 8


Join date

: 2016-11-06


Location

: Tokio, Italy

Subject: Re: Post your LEGO Jurassic World Custom Character Codes here! Sun Apr 30, 2017 12:18 pm

---

I didn't know this was possible, this is awesome, any more?

We could make JP characters that aren't in it like from the games and comics.

_______________

Follow me on Twitter @0sdp

Jurassic June @ Miscrave.com
Sponsored content
Subject: Re: Post your LEGO Jurassic World Custom Character Codes here!

---