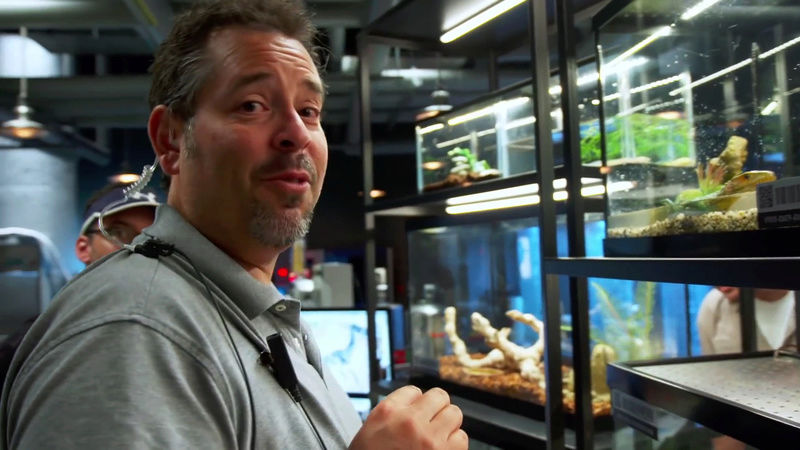 Hello, do you remember Therizino-Hybrid (at least I believe) when Jurassic Park Legacy was exist?
Since then, I want to find new creature on Dr. Wu's screen from Jurassic World
I saw 'Props and Animals' video again today. I find something on Dr. Wu's Screen.
It has a long neck and arms like Gallimimus or Therizino-Hybrid
You think this creature is new or not?

_______________
Welcome....to Jurassic Park!
We've made living biological attractions so astounding that they'll capture the imagination of entire planet.